Varjo Technologies, the Finland-based virtual reality manufacturer, has recently announced two industry-ready virtual reality (VR) and mixed reality (MR) headsets. The new developments are target industrial domains like automotive design.
Varjo had previously released the XR-1 augmented reality (AR) headset and the VR-1 virtual reality headset earlier in the year. The company is gearing up for the launch of its two new headsets, to be known as the VR-2 and VR-2 Pro. The new headsets will have premium price tags, with the VR-2 costing $5,000 and the VR-2 Pro costing $6000. The price for these enterprise-level offerings is quite high compared to consumer VR headsets that retail for hundreds.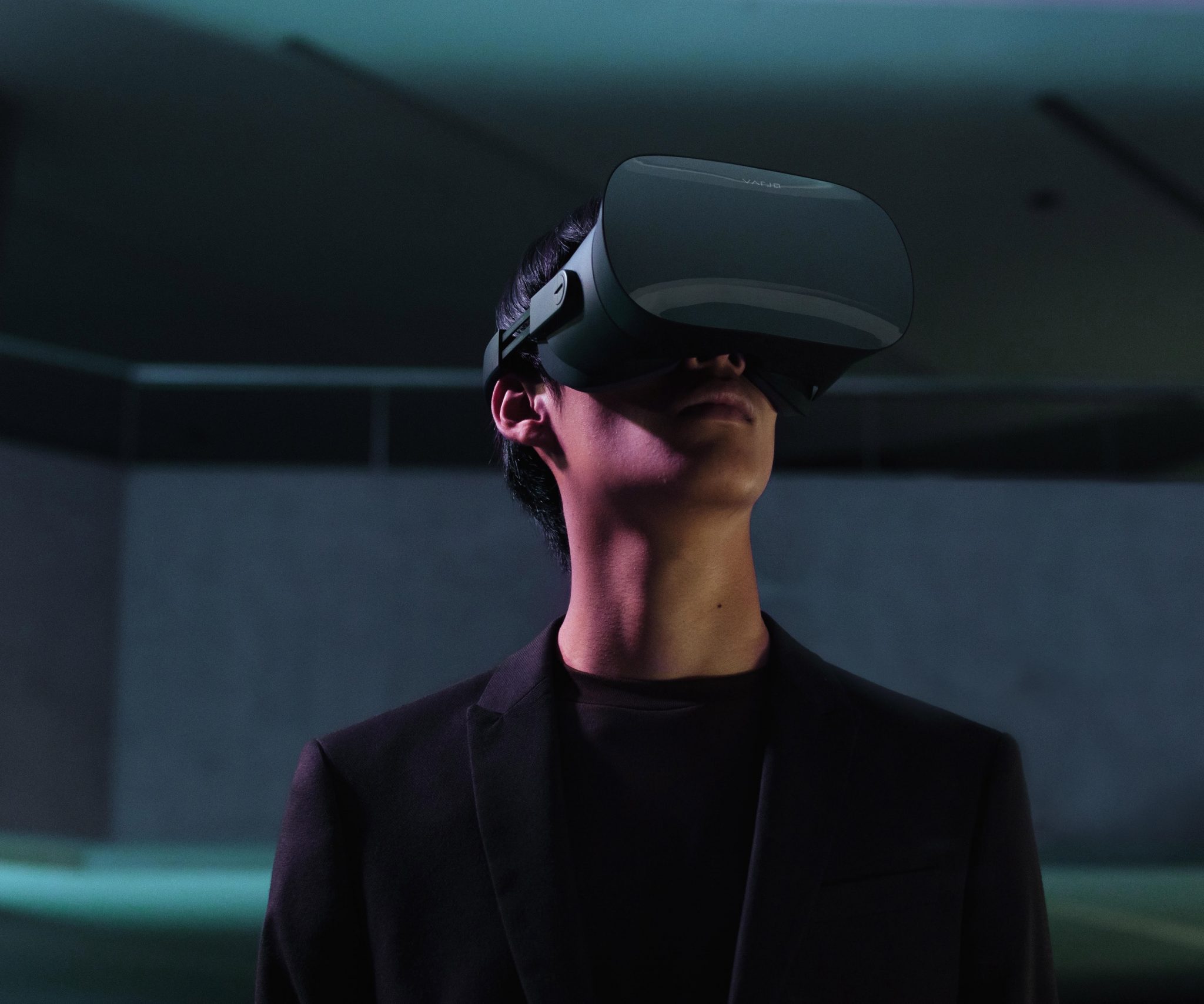 The new headsets from Varjo will feature SteamVR content support and the OpenVR development platform from Valve. They will be capable of rendering ultra-high resolutions as much as 40 PPD/4K per eye, enabling professionals fast and easy access to a vast array of applications available for training, analytics, industrial design, research, simulation and other purposes.
The software tools suitable for professional use offers simulations and improved three-dimensional models. The VR-2 Pro headset has hand-tracking Ultraleap technology integration, allowing users to experience instinctive VR Interactions in extreme high-fidelity.
The Ultraleap technology lets users experience haptic feedback technology on touching objects present within VR environments, with their fingers. This technology is quite suitable for use in training simulations, where the feeling of touch is instrumental in training.
The resolution being offered by Varjo with the two upcoming headsets is close to that of the human eye. As a result, they will assist in diversifying the range of enterprise uses, by letting professional-level users employ the technology for simulation-related activities. The VR-2 and VR-2 Pro virtual reality headsets are set to feature the highest fidelity seen in any such device till now, along with state-of-the-art hand-tacking and eye-tracking technologies.
The 20/20 Eye Tracker technology by Varjo is being used for the two new headsets to facilitate agile and precise calibration. Users will also receive more accurate eye data for consumer research, safety-critical training and other applications.
The VR-2 and VR-2 Pro come with cutting-edge Bionic Display technology, which produces more consistent colours and enhanced peripheral vision than earlier devices. This is useful for aspects of car design, research and simulations. The high-fidelity vision feature, along with hassle-free controller interactions is set to bring an enterprise VR revolution. The human-eye resolution, low latency and high precision facilitated by the Ultraleap hand-tracking technology will create new standards for virtual reality user experiences. The development is being considered as highly valuable for many industrial applications. Certain use-cases like simulation, training and industrial design will benefit from the use of this technology. Varjo is taking a big leap in advancing the state of virtual reality solutions for professional applications.
The two headsets, VR-2 and VR-2 Pro, are set to sell at retail prices of $4995 and $5995 respectively. They will be exhibited at the Augmented World Expo.