McClatchy Studios, the documentary feature production segment of McClatchy newspaper publishers, is bringing back "Titletown, TX", it's documentary series for a third season. Unlike other seasons, the third season will feature a virtual reality (VR) aspect.
Titled as "All We Got," the third season of "Titletown, TX", will have 13 episodes laying focus on the Gainesville State School football program. The institution is a Texas state-run detention facility for juvenile offenders.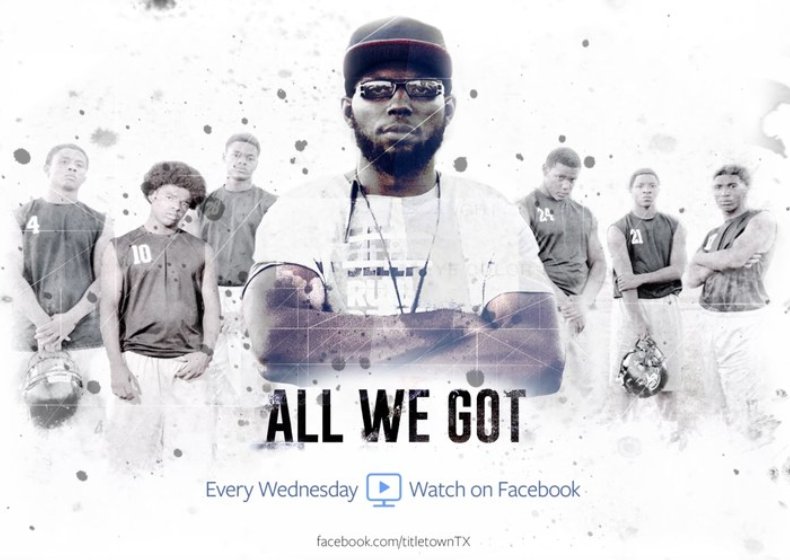 "All We Got," largely involves following a section of jailed teenagers dwelling at the correctional facility, and exploring their troubled past lives and hurdles. The season also delves deep into the acute challenges faced by a first-year coach who is trying to create a suitable competitive team, with the vision of helping black teenagers stay away from crime.
The season features a unique chapter that focuses on football in Texas and the subculture, according to director of editorial video at McClatchy, Jonathan Forsythe. He revealed that the show's producers had obtained exclusive rights for accessing the correctional facility, in order to learn and showcase the personal accounts of teenagers who sought better lives through playing football. He acknowledged the role of staff at the Texas Juvenile Justice Department for extending their support towards the individuals.
The first Titletown, TX Season 3 episode is currently available on Facebook Watch, Youtube, and the Fort Worth Star-Telegram (a website owned by McClatchy). The latest episodes of the third season  "All We Got" are scheduled to be published every Wednesday. The first season of the show will be made available on the Amazon Prime Video Direct content pool/.
McClatchy Studios, along with the McClatchy New Ventures Lab, has produced an intriguing VR-based experience for the current season. The virtual reality-based feature will follow the life of a child at the Gainesville State School for a day, along with the life of another student from a private-run high school. It will showcase how each of the students prepare for a football game.
The particular episode embarks on a journey of following the two high school children, right from the moment they open their eyes in the morning, to the time when they are on the field of play. The entire experience can be observed within a split-screen 360° environment. The VR feature will enable viewers to pan their viewing angels to the left and right. Panning left, the viewers will be able to observe the Gainesville student, while panning right will bring their eyes upon the private school student.
The virtual reality experience features spatial audio and stereoscopic 360° video. IT can be witnessed by viewers with VR headsets on YouTubeVR. The episode will also be posted on the Facebook Watch page for "Titletown, TX" soon.
Jessica Koscielniak, Senior Producer of "All We Got" spoke to Publishers Daily regarding the show, revealing that co-producer Brittany Peterson has VR arena experience and was influential introducing a virtual reality element into the series.