Soundscape VR, a universe of multiple musical aspects, offers social virtual reality settings that are audio responsive. Users from all corners of the globe can perform a great range of activities, and even enjoy concert experiences with renowned artists.
Following the premiere of the world's very first VR concert stage during October of last year, the company has gone ahead with the launch of Soundscape Universe. The latest launch is an expansion including private as well as public virtual reality worlds. It also brings an improved user interface, a multiplayer game of rhythm, and feature collaborations with famed artists like STS9, EOTO, and Big Gigantic.
Soundscape VR is offering the Soundscape Universe experience as a free update. With this latest addition, the virtual world created by the application becomes a musical universe. Soundscape VR, which started out as a Burning Man art fixture, has become a full fledged round the clock virtual reality music festival. The festival allows different users to meet up with their friends, apart from other music lovers across the globe. Users come face to face with each other within the backdrop of audio reactive concert venues. Users can experience a realistic and futuristic concert experience with Soundscape.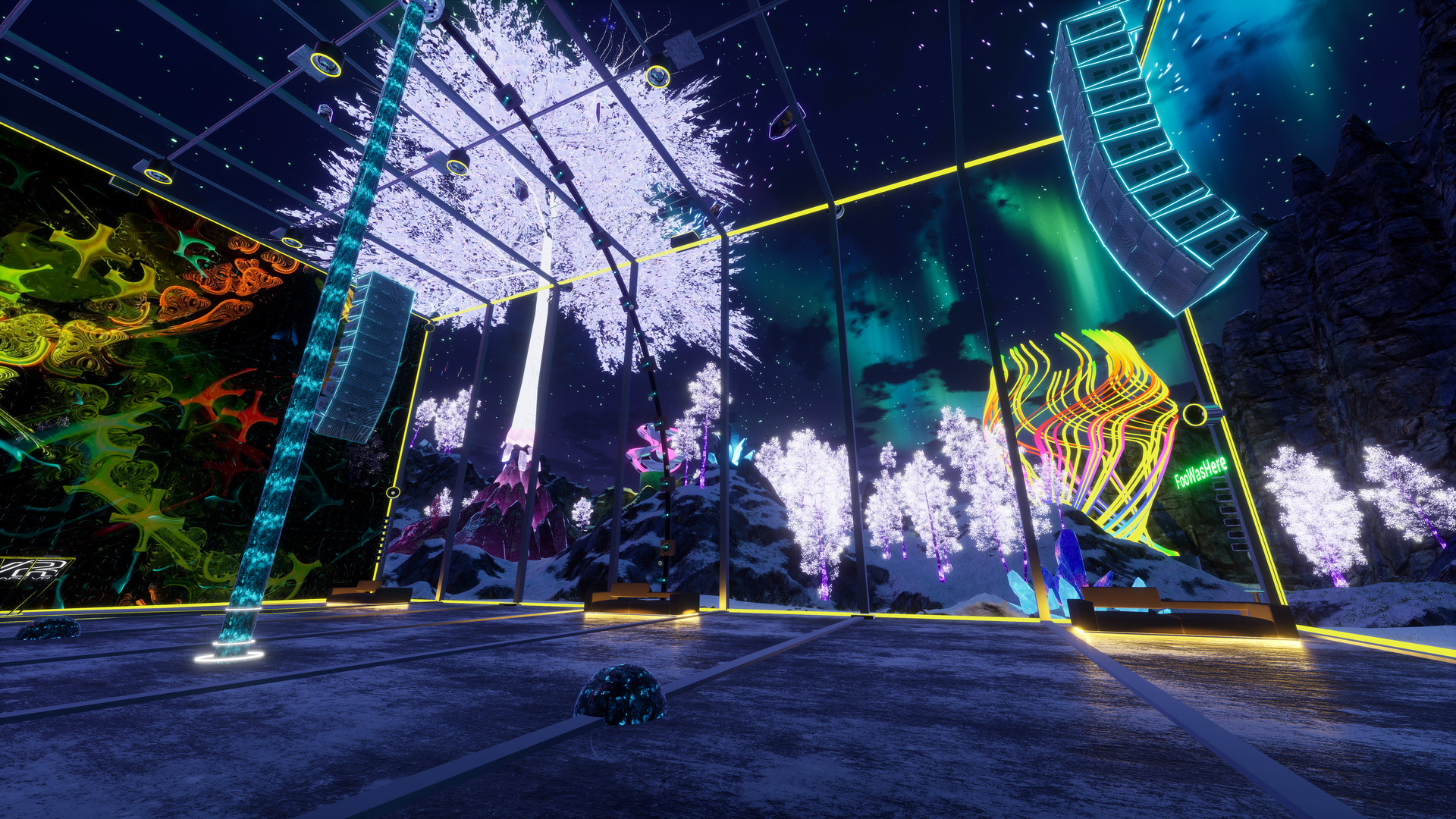 The new multiplayer version of the game, players are able to choose between experiencing concert sets from leading artists who are Soundscape partners, mixes created by the community's users and synced playlists created by curators. The players can also choose to listen to their own music within a virtual reality disco setting. All of these experiences create a rich world for the users, where there are a lot of mind boggling visuals and several unique nuances.
There are several other features for players to experience. THey can dance, chat with each other, and get in a face to face scenario within public setups or those meant for private listening. Users can also customise their own avatars to match their personality. The world of Soundscape VR offers up a great selection of unique art which leaves users awestruck, at every corner. They can enjoy the digital landscape and explore as much as possible.
Users can let their imaginations go wild in the company of their friends within Soundscape. Audio-sensitive paintings and effects help users hoing forces to create interesting music and art canvases.- Eric Alexander, Founder and CEO of Soundscape
The new expansion, the company is establishing itself as a leading platform for the best virtual reality games in the world, and also as a killer app for the technology.
Soundscape VR users can now step into an open-world format multiplayer game of rhythms. WIthin this game, they are able to slice and shoot between venues to the tune of their favourite tracks, and compete against up to 8 other players to reach a high score.
The latest Soundscape VR software version will feature across many music festivals in North America throughout 2019, along with appropriate stage installations.