LA tech company Within has developed an app to revolutionise screen time for kids. Geared towards children aged 7 and above, the Wonderscope app was launched on November 14. It is an augmented reality (AR) app to reinterpret children's tales by raising the involvement and capabilities of storytellers. It will also raise kids' comfort levels in reading aloud.
VR has been a popular term, but AR has also become popular in recent times. Tom Caudell, an aviation expert, is credited with coining the term 'AR'. It involves the superimposition of virtual graphics in real-world scenarios. Popular AR-powered apps include Pokémon GO, Tape Measure, Ikea Place and Snapchat. ARkit from Apple was announced in 2017, along with various AR apps ranging across industry domains.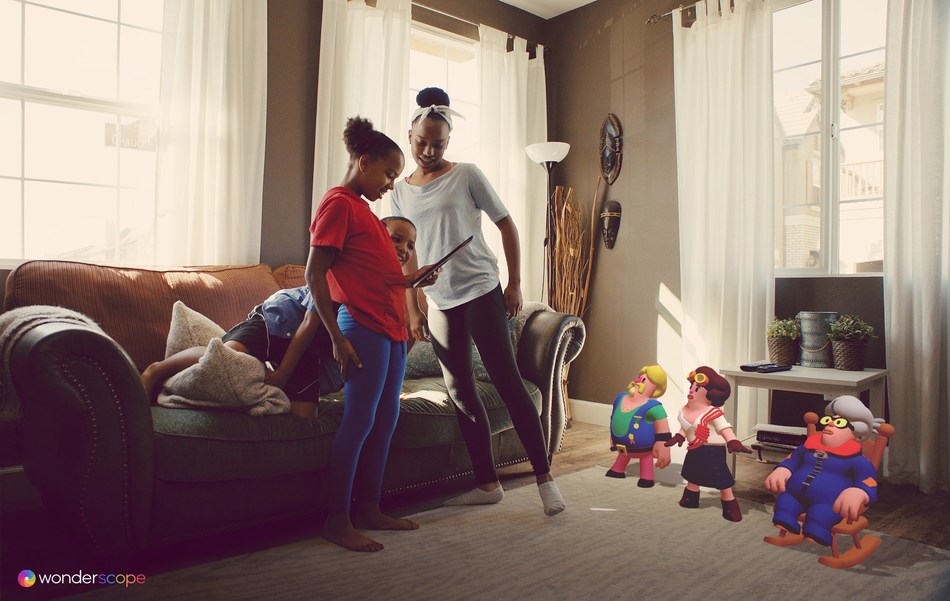 Within, based in Culver City, California, has gained recognition for its narrative technology capabilities. Despite having a trendy office and venture capital backing, the company has a selfless approach, which is evident from its very first AR offering.
Chris Milk, CEO, and co-founder, Within, drew inspiration from his childhood to get ideas regarding AR development. Milk, a sufferer of dyslexia during his early years, had troubles with reading. He expressed that his condition was not seen as a disability, as he was just labelled dumb. His grandmother, who was a child psychologist, helped him overcome his difficulties through children's literature. Fantasy novels in Daniel Pinkwater and Dr. Seuss inspired him to fight his dyslexia.
Milk hopes that downloading Wonderscope will create such a storyteller for children, by joining AR features with the technology of voice recognition. The aim is to help children read aloud. Milk states that AR enhances our world and creates a magical realm, which is the perfect environment for children to learn.
AR enhances our world and creates a magical realm, which is the perfect environment for children to learn. – Chris Milk
Wonderscope is available for children who use iOS 11 compatible iPhone or iPad, or latest versions,  all of which run ARkit. Any surface, including floors and tables, are suitable for use with it. Interactive features will include fictional characters who converse with children, crack jokes and ask them questions.
Little Red and Stunts, two in-house developments, are the introductory Wonderscope stories. Little Red is an alternative version of the popular Little Red Riding Hood, while Stunts focuses on children helping AR stuntmen perform challenging stunt acts.
Both these stories are 10 minutes in length, and a third one is coming during the latter stages of the year. The Wonderscope application is a free download available currently to only iOs users. The stock version contains one free story. Users can purchase more stories for a sum of $4.99.
It is yet to be seen if the app serves the purpose of generating healthy screen time for children. To alleviate the concerns of many parents in this regard, this type of AR technology development might be welcomed. Colin Decker, COO, described the app launch to be a promising opportunity. With this development, Within might bring significant innovations in the domain of learning and reading.