Saatchi Art, an online gallery, has announced the launch of the "View in a Room" augmented reality (AR) experience for mobile-based users. It is a new feature that leads visitors to the website, where they can observe more than a million artwork features within their own living space. They can judge how a particular artwork looks and if it suits the surroundings before purchasing online.
The new feature is among the latest mobile investments by Saatchi Art. The company has stated that a record number of users were from the mobile platform in the past year. It has also witnessed a noteworthy shift in customer behaviour since spring 2019 when its mobile user base surpassed the total number of desktop users. By the second quarter of 2020, Saatchi Art grew its mobile transactions by 100 percent every year.
The augmented reality-based "View in a Room" feature was earlier only available to users of the mobile application. Now it can be used by art buyers to choose artworks and view them instantly on their own walls, by using a tablet or smartphone. Users can follow a couple of easy steps to evaluate the artwork before they decide go ahead with a purchase.
Jeanne Anderson, General Manager, Saatchi Art, said that customer surveys point to over 70 percent of art buyers being doubtful about making purchases unless they had the opportunity to view artwork before purchasing. According to her, the ability of potential customers to observe artwork in AR with a mobile device helps them get a precise idea about how it will look in their home. These customers can purchase artwork pieces more confidently.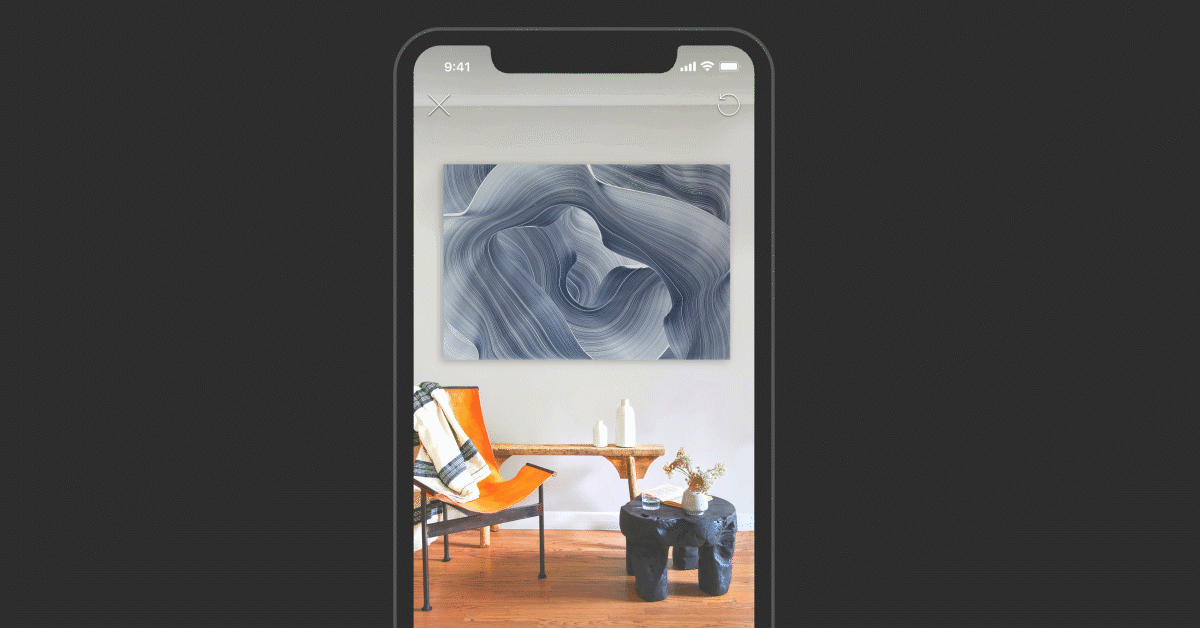 Anderson said that Saatchi Art is focusing on technological innovation as it is a leader among online art galleries globally. According to her, developing useful mobile web tools is just another instance of the company showing its dedication to helping art buyers. She said that technology helps to make the discovery and purchasing process more rewarding for customers.
Saatchi Art, which launched its augmented reality application in April 2018, regards the tool as an integral option for making customers more confident. People who use the AR feature are more likely to go through with making a purchase. The latest feature has made Saatchi Art capable of providing AR-based functionality to most art buyers through their browser windows. Users do not have to download and run the application to get an AR experience. The feature was developed by Rock Paper Reality, an AR design company. It runs on the WebAR platform from 8th Wall.
Patrick Johnson, the CEO of Rock Paper Reality, said that the recent development for Saatchi Art marks an important milestone for the online art industry. According to him, "View In A Room'' as an augmented reality feature is the most expansive WebAR deployment to date, and it also showcases how the technology can be deployed online. This is the first time that users can visualise over a million artwork pieces, regardless of where they are located. It can be a groundbreaking solution for enhancing confidence and boosting conversions.