Kohl's, a US-based retailer, recently introduced an augmented reality (AR) window shopping experience for its customers. 
It has entered into a partnership with social media company Snapchat to create a customised experience using the portal lens feature from Snapchat. It enabled the brand's customers to take part in the brand's New York holiday pop-up exhibit without the need of being physically present.
The portal lens, created by the in-house production team, was used to represent the event venue in three-dimensional space.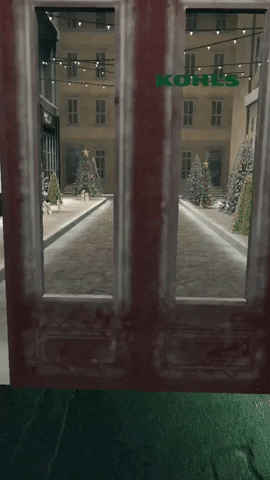 Customers are greeted with an augmented reality version of the Kohl's store doorway upon selecting the retailer's portal lens from the Snapchat lens library.
The actual event venue has been replicated in three dimensions to let customers go around and explore the products featured in the store.
Customers were also able to purchase the products they liked whilst exploring the augmented reality feature. They did this by tapping the shopping links featured within the AR space, which led them to the Kohl's online website.
AR has become one of the most prominent technologies today for businesses in the retail industry sector. Apart from Kohl's, Macy's and IKEA have also come up with widely popular augmented reality experiences recently.
Kohl's decision including AR features as a part of their holiday marketing plan, is being seen as a wise one.
Augmented reality is a form of technology that involves the superimposition or overlay of virtual objects and data into real-world scenarios. This is achieved in real-time, leading to the generation of a new virtual environment.
AR has grown in popularity in recent years and is no longer a distant concept to most consumers. Now anyone can experience the wonders of AR with a compatible camera-equipped smartphone and an augmented reality application.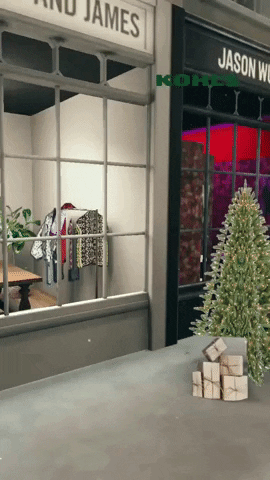 Augmented reality is now a powerful tool for businesses that intend to stand apart from their competitors and create strong impressions on their potential customers. AR can be adopted as an integral part of brand marketing strategies in today's digitised marketplaces.
Most consumers of retail brands are now always online and possess a good amount of technical knowledge. Businesses have to make valiant efforts to engage customers in a more personal manner, by creating never-before-seen personalised experiences. AR applications can help brands achieve such goals.
AR is being utilised to aid customers in visualising retail products and discovering how their experiences with specific products will be, prior to making the purchase.
Augmented reality technology also makes customer experiences exciting and memorable. Apart from its AR-based shopping experience, Kohl's has also introduced the "Kohl's Cash Snapchat lens" for its customers. It allows customers to take part in a game of football, in which they collected gifts to fill their carts, and received awards across the pitch.
Technology has become a major driving force today and is constantly changing the world. How potential customers reach out to businesses is also changing, and organisations have to embrace these changes.
Augmented reality and other technologies are helping brands boost their customer bases and breed loyalty, by taking them on memorable shopping experiences.