JULABO USA recently announced the establishment of LucaVision, an innovative augmented reality-based customer service approach facilitated by Atheer 
The company made an announcement revealing news about its partnership with Atheer Inc., a company that is a recognised leader in the augmented reality market. This partnership aims to improve the service capabilities of the company with the power of immersive technology.
Named as LucaVision within JULABO, the new solution is a combination of augmented reality smartglasses with the renowned AR-based management programme provided by Atheer. With this association, JULABO will be able to provide advanced training to its field service professionals, and further improve its commendable service resolution durations. It is likely to result in growing the customer base of the company.
The name LucaVision is a move inspired by Luca, the mascot of JULABO USA. Luca, who is a frog is appropriate as the inspiration, as frogs are able to view all directions due to their remarkable field of view. Augmented reality is capable of offering similar viewing experiences for humans.
Ralph Juchheim, the President of JULABO USA, stated that the company has a sizeable opportunity for incorporating augmented reality into the domain of temperature control for improving service and quality.
The AR smartglasses and revolutionary software can bring forth considerable improvements in terms of cutting customer service downtimes. – Ralph Jucheim
Atheer is a global level enterprise AR software provider with an impressive reputation built on offering its AR platform to renowned organisations like the International Air Transport Association and Porsche Cars North America. The company has helped its prominent clients ensure better workforce safety, speed and productivity.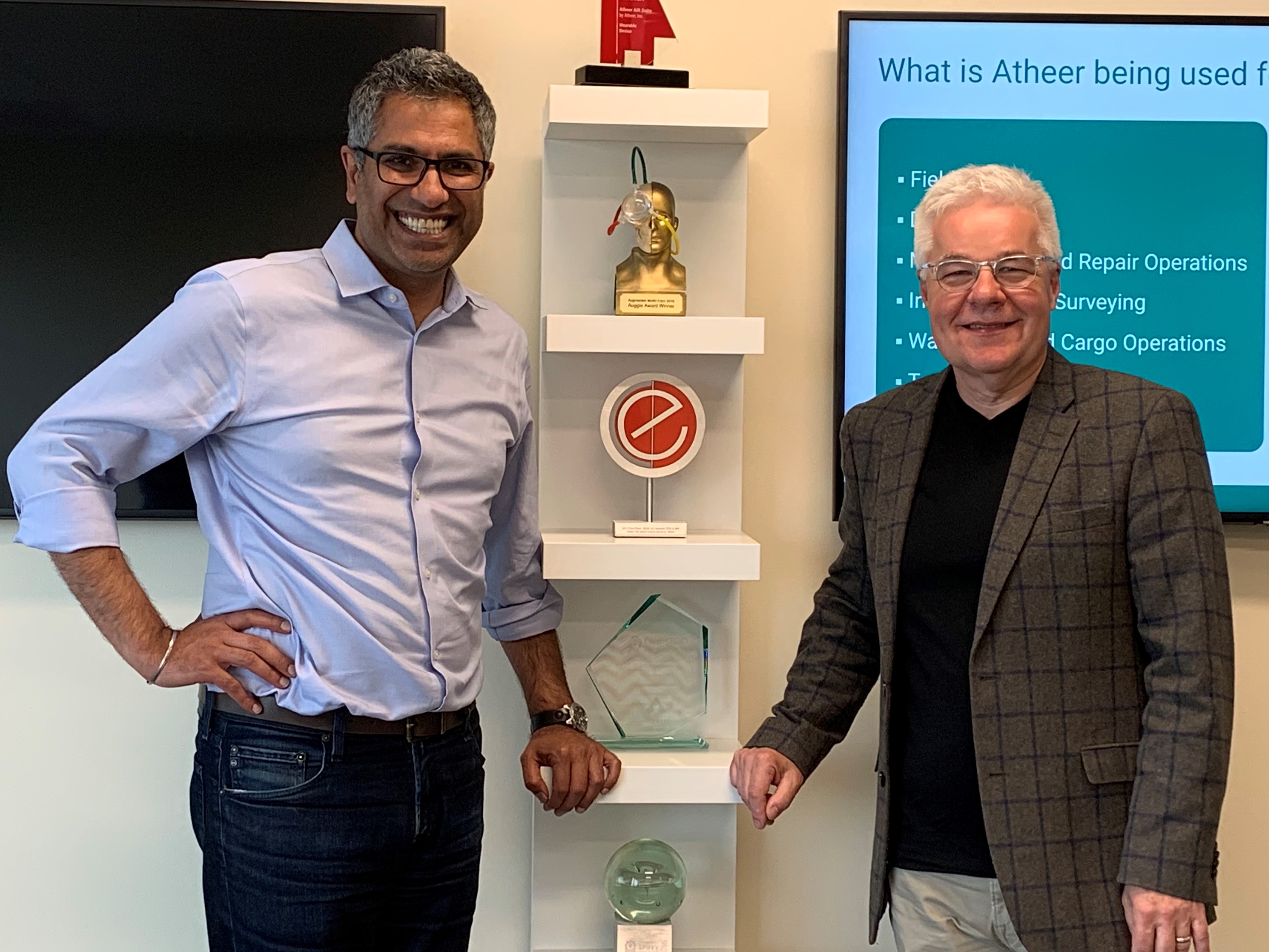 Amar Dhaliwal, the CEO of Atheer, expressed enthusiasm on part of his company regarding its partnership with JULABO USA, which will see the company launch its AR-based field service programme. Acknowledging JULABO as a global leader in the domain of temperature control solutions, he said it was evident that the environmental technology company puts all efforts into ensuring better customer experiences.
The capabilities provided by the Atheer platform include the ability to access diagrams, technical information, and guides in a hands-free manner, with the use of hand gestures, voice commands, and head movements. Remote viewing is another capability that enables cutting out downtimes with and picking up speed in regards to diagnosis, service, and repairs. The hyper-vision feature enables JULABO technicians to magnify and zoom in, to view clearer details usually not evident to the human eye.
The AR platform from Atheer is being utilised by JULABO in a number of ways. This includes training external and internal teams, aiding in the service and repairs of components, and enhancing assurance and better service with the help of automated reviewing and convenient checklists.
The partnership will enable JULABO to scale up its capability of servicing customers and enhance the skills of its employees.
Dirk Frese, VP, Sales & Marketing, JULABO, stated that AR will now help the company to better diagnose, review and repair its products to facilitate even better experiences for its customers.